Missing Pieces
by
Heather Gudenkauf
My rating:
1 of 5 stars
Jack and Sarah Quinlan have been married for 20 years, but during that time have they never traveled home to Penny Gate, Iowa where Jack grow up. But then his aunt Julia is in an accident and they quickly travel to Penny Gate to be by her side. For Sarah is this visitation the start of a nightmare. She has always believed that Jack's parents were killed in a car accident, but it turns out that his mother was murdered and that the main suspects were Jack's father who later disappeared. But, that is not the worst thing. Strange things are happenings and it seems that Julia accident was not so accidental...
Today I'm going to let Gordon Ramsey help me review this book!
Let's start with the main characters:
Jack and Sarah, they have been marriage for 20 years and have two kids in college. Or so the books says, what I got from reading this book was 2 people that have no chemistry and doesn't seem to know each other very well. I mean Sarah used to be a star reporter and she doesn't know jack shit about Jack. After 20 years you know each other. Hell, I know my cat better than Sarah knows Jack and Caesar is only 3...and a cat!
Then we have Jack's cousin Dean and his wife Celia.
Sarah learns that Celia used to be Jack's girlfriend back when they were 15 and is instantly mistrusting both Celia and Jack. because, you know. 20 years ago, those feelings when you were 15 can still burn hot...or not!
The plot:
I should have stopped reading this book when I felt that I had no connection to the story or its characters, but I kept on reading. Oh, what I fool I was. Sarah is playing Nancy Drew, trying to find out the truth and getting CREEPY email from the killer, well it takes some time for her to realize that since she first dismisses them. Meanwhile, is she starting to think that Jack could have killed his mother and that he was a suspect back when he was young. She is also thinking that hot Celia, the WIFE of Jacks cousin is after Jack. Actually, most of the time she seems more focused on Celia than the fact that there could be a killer loose...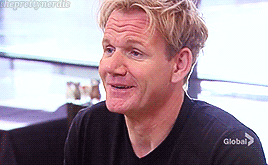 The suspects:
I had it down to two people because there were so many red herrings thrown at the main suspects that Gordon could have made dinner for a banquet. And, in the end, there was just one logical suspect...so no suspense or anything in finding out the truth.
The final verdict?
Half a star! it was not a thick book, but it took forever to finish!
I want to thank the publisher for providing me with a free copy for an honest review. And, Tumblr for the gifs!